What is File Verification in Real Estate?
We all need to know first to make sure that file verification is a crucial step. The registration of the property file is essential when you're dealing with it. You should know how to verify a file and documentation process for all these aspects. 
In the real estate industry, the property verification system is essential for the clients to make the right decision and secure the documentation procedure authentic and reliable. The verification system evaluates the property's registration, especially for overseas residents. 
Why is it important?
In light of growing numbers of fraudulent practices, the real estate sector scams and deceit are the most common. The different marketing sectors offer various methods to quickly verify the file, ranging from conventional approaches to online verification. It is vital for the client and company because it magnifies their trustworthiness. These verification processes can help you to register your file online, as the BWC offers an advanced system to register your file. Their BWC app is also helpful to get the current updates and get in touch with their new updated information about the payment plans. 
Blue World City File Verification:
Blue World City has created some innovations to make the BWC file verification system more convenient through an online system. Brownstone marketing has offered the benefit to all the people of Pakistan or for overseas Pakistani by making it more accessible for all. Now at your home place or office, just the top priority, we let you bring towards the easiest step for the blue world city file verification.
Blue world city also launched online facilities such as online installment, blue world city verification, application status, and certificate of online verification registration.
Moreover, Blue World City is alienated into different blocks such as the General block, Awami Residential Complex, Blue Hills Farms, Overseas Block, Orbital Apartments, Blue World City Economic Zone, and Awami Villas, and a newly launched block named Blue World City Sports Valley Block as well, so you can book the plot of your choice with easy, affordable payments plan.
Here are some of the following steps through which you can verify the file through the Blue World City Online Verification System:
Verification of Blue World City files:
Blue World City is constantly seeking a more convenient method of BWC file verification. This is an effort to provide an easy, accessible, and innovative way. Every individual has the opportunity to invest in the real estate sector at least once in their lifetime. Consequently, you must understand all these file verification steps and their significance. Generally, the registration process consists of both manual and automated steps.
As a first step, we will discuss the standard registration process.
Manual Steps for Registration:
The manual process is to direct contact through a call to verify your file registration.
You have direct access to contact us, and we will surely help you verify your file registration through our contact number: 0331-1111045.
For Detail Information about the Blue World City project you can visit the Brownstone office
You can also directly contact the blue world city organization for the BWC file verification process.
We build intending to excel our customers' expectations; they trust us to keep their information safe and secure and help them dilate their investment.
The management will surely guide you and ensure to register your file pleasantly and securely.
You Can Verify Your Identity Online by Registering Here:
Blue World City offers an online file verification system. Moreover, by providing the link, the respective client can access http://blueworldcity.info/online-verification.
The following link will provide you with direct access to the official page of the BWC. It is as simple as adding your phone number and security code number to the online verification system at Blue World City Islamabad.  
Automation Steps for BWC Online File Verification:
To verify the Blue World City file online, open the website of blue world city (home page) and go ahead.
On the top of the Blue World City home page, click the "Online Services" tab.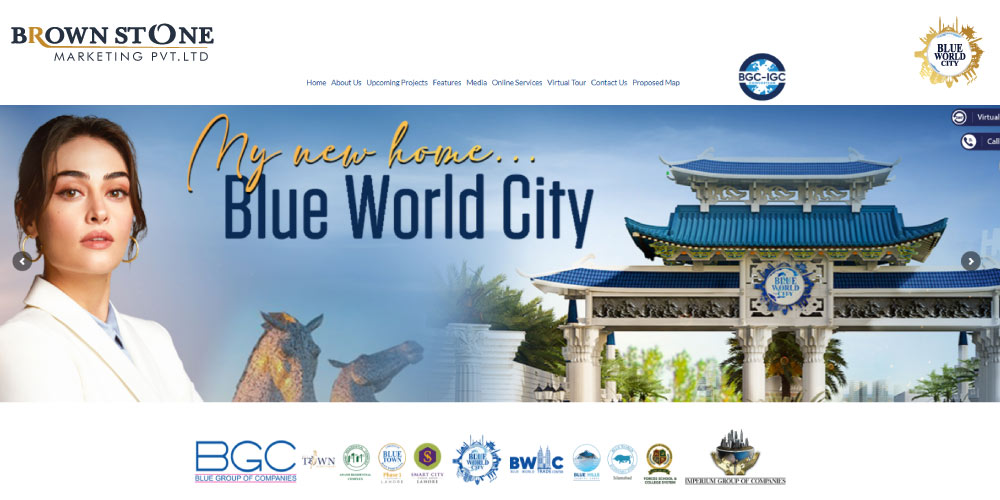 After this, once the online services tab is open, click on the "Online registration verification."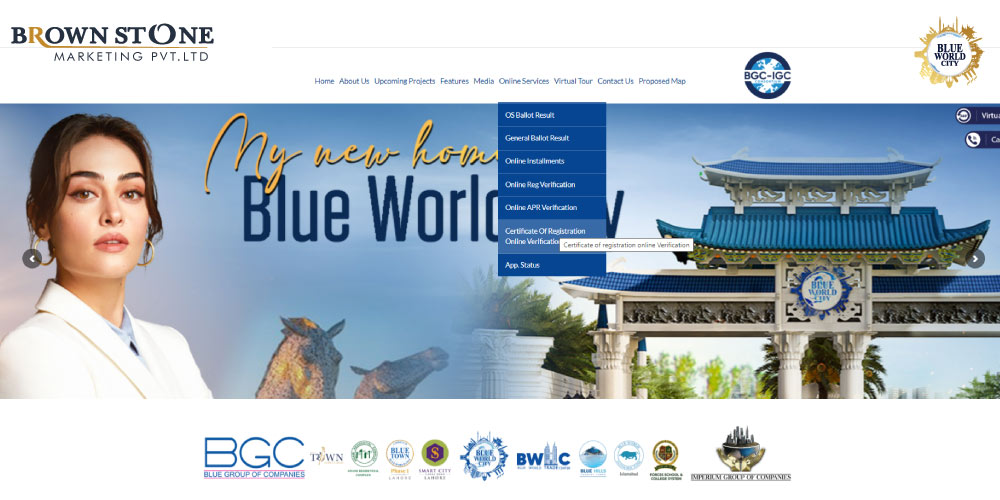 After clicking on this, the other window will open and show some verification features.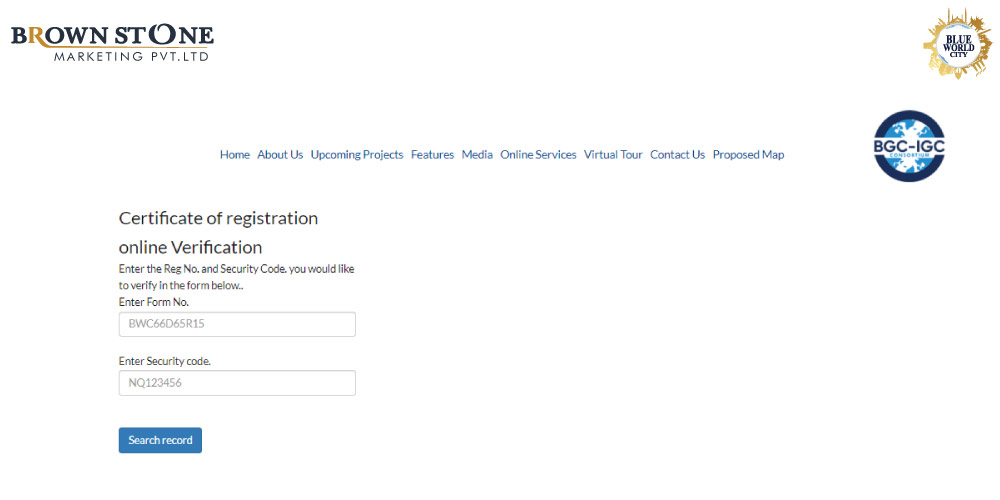 On this page, you have to enter the "security code" and "Form No" through this; you will have your file verification.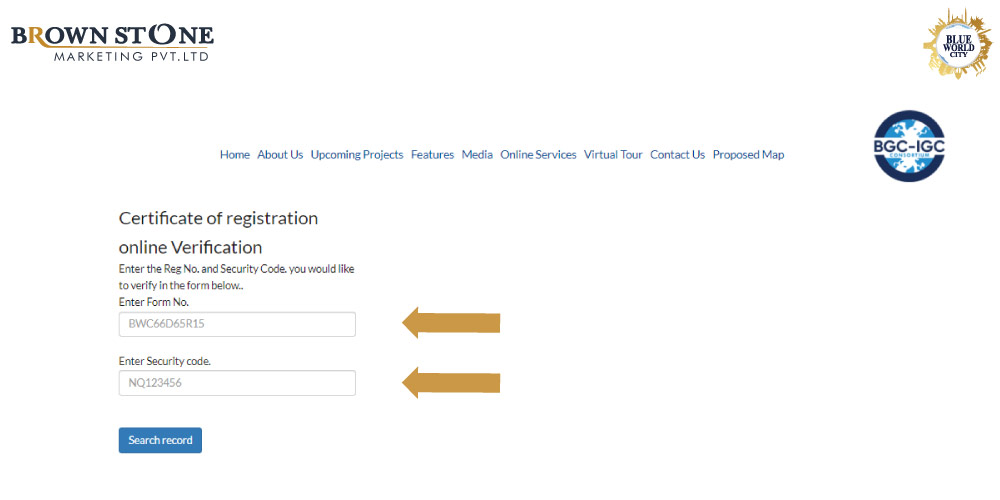 After the procedure, the window will show the highlighting search result of online file verification.
If you entered the wrong information or file verification information is depicted as a scam /fraud, the result will show "No Result."
Certificate of BWC Online Verification Registration:
Blue World City also provides the facility to get the BWC online file verification registration certificate from their official website. The simple steps to get the online verification certificate are to add your phone number and security guard number; it's the same and easy process as you have done in online file verification. 
Blue World City's online verification file process builds their trust more strongly because it aims to provide the trustworthy and security to most investors. Investing in real property is an excellent process to secure your investment and future. Moreover, the advanced development of it makes it more convenient and secure to attract many investors for profitable investment.
Importance of Online File Verification:
Blue World City File Verification through an online process makes it easier, especially for overseas residents. They can thoroughly learn about Blue World City, their offers, easy installment payment plans, updated innovations, and much more from our reliable resources. They can verify their file online from any place, saving time for clients and investors and taking advantage of this beneficial opportunity.
Following online features services provided by the blue world city, such as:
Online Installments BWC online file verification 
Registration certificate of online verification
Application status
Benefits of the Blue World City File Verification:
Everyone has the right to invest their saving in the most profitable platform, in which they get a high return on investment, so the best way to support your amount in real estate is to make your future safe and secure. The individual responsibility is to invest wisely, and we must spread awareness regarding the profitable and affordable platform of the blue world city. Understand all the verification procedures thoroughly and verify your file through the online process.
Following benefits of Blue World City File Verification methods:
Prevention of scam
Prevent the financial fraud
Save your investment for a lifetime
Prevention of financial losses
Ensure legal properties
Prevent the scammer's hands
Assures the legal status of the plot
Fraud and scam protection
The most significant advantage of File Verification is the protection you receive from scams and frauds. Many fraudsters benefit from Blue World City's popularity to rob people of their wealth. The Blue world city online file verification is thus so important because it gives an already wonderful project a sense of authenticity.
An investment for the long term
The majority of real estate property investments are made over the long term. As a result, investors can make long-term investments legally and safely. As a result of the online file verification for Blue World City, investors searching to invest in the residential and commercial blocks of BWC in Rawalpindi will obtain greater clarity.
It saves time and money.
Investors are coming in great numbers following the launch of the online file verification system for Blue World City as everyone seeks clarification, which the verification system provides. Checking their status online at Blue World City's official website will save them a great deal of time and money.
Investing in legal matters
Online verification is the most transparent method for checking the status of any kind. It is assumed that anything available online is legal in every respect and can be trusted without any hesitation. This is why Brownstone recommends our clients invest in Blue World City since they can verify the registration and verification process online.
Is Blue World City a valuable investment plan?
Undoubtedly, the blue world city has become Pakistan's top-ranking project, which is reliable to invest in and get a high return investment. They offer both commercial and residential plots. Investing in blue world city will be a successful decision. Their management team updated us about their upcoming projects. For the customer's trustworthiness, they present their approved NOC from RDA as a legal society.
Is Blue World City a safe place to invest?
Definitely yes, through the recently updated approval of the NOC, the investment is considered safe and secure. Consult a reliable resource before investing in Blue World City. The professional will tell you which plot is highly recommended for your investment plan. Our dedicated resources will surely guide you to invest without the fear of scams and depict, through a convenient system, register your blue world city file online and feel safe to support.
Blue World City Overseas file verification:
Blue world city's online file verification system is specially launched for overseas residents; if they want to book plots without fear of scams and fraud, the online file verification procedure is most effective and trustworthy. They can check their application status through an online system. The overseas block's uniqueness makes it different from the other blocks because it facilitates international-based amenities. Foreigners will surely get the same tranquil living standard as you have in a foreign country with meticulous facilities and luxury. Blue world city overseas blocks online verification becomes more accessible for all even though they are local or living aboard; the purpose is to facilitate with the best and never depend on others, just far away from one click verify your file online and grab your property first and fulfill your dreams.  
Blue World City files are in much demand; now, residents of Pakistan can also book their plots in the blue world city overseas block. Enjoy the tranquil features of amenities with amazing scenic views. Live your life as you want with particular features in just BWC overseas block. Blue world online verification is a fantastic opportunity to book your plot even where you live—the best place to invest and get a high return profitable investment.
Blue World City App:
Blue World City has launched an intelligent app to provide convenient access for users. Especially for overseas Pakistani and local investors to get an advantage from this app. From Google's play store, you can easily download this app. The exciting features of this app are to be updated with new information. 
You get complete knowledge about the BWC's new updates through the following steps.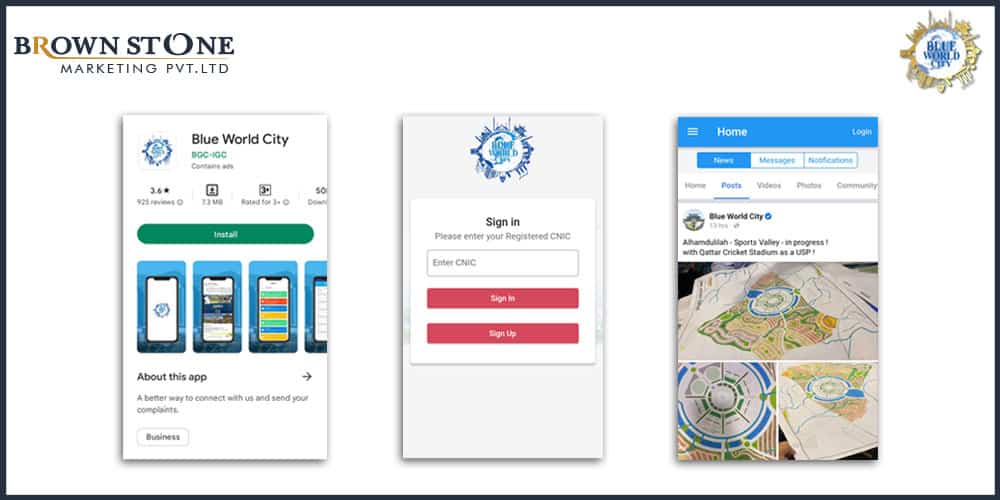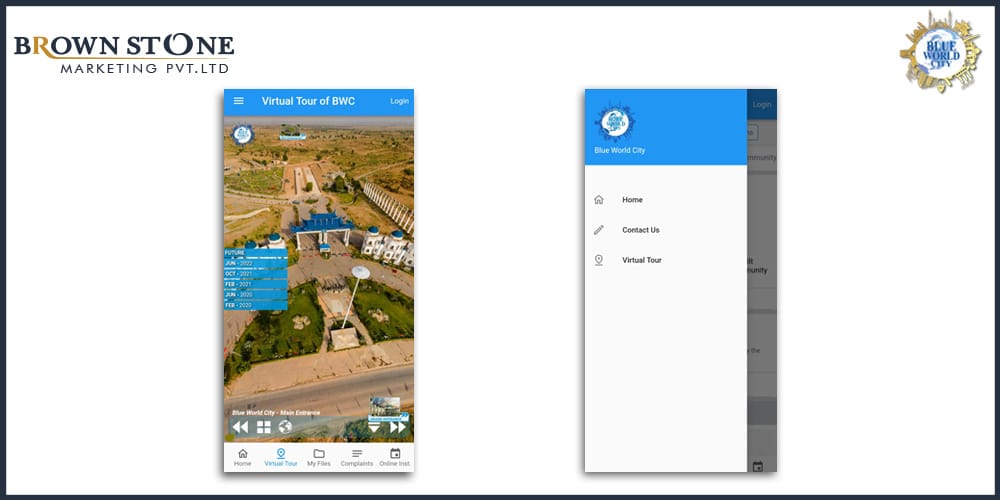 The first step is to download the BWC app.
The home page signifies the daily updates about the project development and a news feed about the updated payment plans. 
The next step is to get the virtual tour of BWC and be updated on the current developmental process. 
Through the My Files option, you have to sign in through a registered CNIC and get access to verify your files. 
You can register your complaints about sign-in issues or delayed verification process for the Complaint options. 
The Online Installments option is also provided for the clients to access and pay their installments easily.  
Blue World City file verification QR code:
The QR codes present a simple and unique way to be capable of storing lots of data. The file verification QR code will help scan, and the QR code allows the users to access the information instantly. The users can get instant results regarding online file verification and check their application status quickly. It's the exact process for online login details, scanning the code to get the information about sending and receiving payment details, etc.
To avoid any miscommunications or misunderstandings, verify all the documentation thoroughly by yourself. Whenever you consider the purchase or sale of a property, make sure you obtain a copy of the NOC and the approval documents from the developer duly approved by the Capital Development Authority.
Blue world city promised to cater to all the needs of investors or buyers in the largest housing project in Islamabad. They aim to provide the essential amenities which are prerequisites of the modern housing society. Verification of the plot file becomes more accessible and convenient for all to follow a few steps and verify your file through the online process; Brownstone Marketing recommends you buy your files from us without fear of scams and financial fraud.
For more updates, get in direct contact with us at Brownstone Marketing.
Sum up:
Blue World City is a top-notch housing society and becomes an attractive place for all investors. The housing society offers affordable payment plans. A blue world city has different blocks and each has a different size plot. Through different methods, you can book your plot or verify your file through an online system, so their goal is to facilitate beyond the client's expectations. This blog is mainly focused on the BWC file verification process. It helps you to invest in safe hands without any fear of scam fraud. Grab your plot and verify your file, and secure your future today